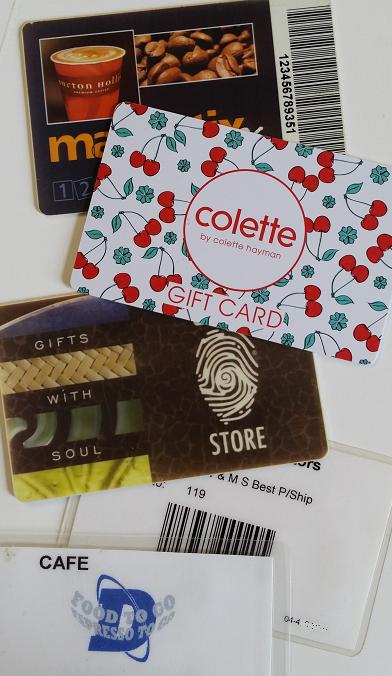 Prepay cards in the Point of Sale are uniquely numbered cards that can have monetary value. Your customers can purchase prepay cards from you and then use these cards for purchases in the future without needing cash. Prepay cards are also used for Gift cards and sometimes for returns, where the customer might be given a prepay card rather than cash.
Cards are sold much like any other product.
Cards do not typically have value until sold. At the time of sale they are loaded with value.
You must scan a card to perform financial transactions with it, you cannot simply enter the numbers manually. This is an error prevention measure.
Obtaining Cards
There are a range of options for cards. There are card printing companies that will mass produce cards for you, or you can print your own using specialised card printers, or even just print on paper and laminate if you prefer
Each card receives a unique identifying barcode. Fieldpine issue this range to you. Do not print all cards with the same barcode
External print vendors will typically print in volumes of 1,000 cards and higher. Costs vary but are reasonably competitive to printing your own.
If you wish to customise each card, you can use a card printer, which prints directly on the plastic card. This is suitable for low volume only as each card takes a couple of minutes to print.
You can use electronic cards if you wish, but you will need barcode scanners capable of reading from electronic screens. Currently most retailers have laser barcode scanners which typically cannot read from a cell phone display.
Mini Statements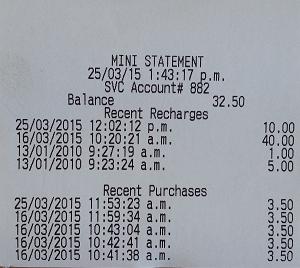 At the POS terminal you are able to print a mini statement which shows the most recent topups and purchases. Customers frequently query balances and the mini statement is intended to be given to them to remind them of recent transactions.