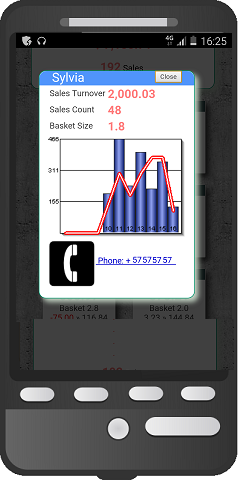 Quickly and easily monitor your current days trading on your mobile phone. With LiveResults, you can see sales performance by store at any time.
Sales results are reported by store, and you can click to call the store directly, no need to hunt out the number. This is ideal for reviewing trading on a weekend and calling stores to congratulate them
Reported results include (all by individual store):
Total turnover
Minimum and maximum sale value
Number of sales
Average basket size
Sales by hour
LiveResults is delivered as a "Web App" and available free for all Fieldpine customers
---
How to Enable
Open your main reporting page inside your store. You cannot enable this feature from the internet, you must first enable it instore.
Select to enable.
Configure the security option you wish. There are two options, simple single password or individually authorised users.
The configuration page will display the login information, or you can use the QR code on your phone to save logging in.