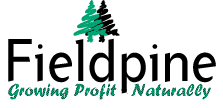 About Fieldpine Support
Annual support contracts for Fieldpine Products. On this page, general requirements and mobile/tablet requirements
Fieldpine support is primarily an email/online Level 3 technical support service, not a call center. For single store retailers, naturally we provide level 1 and 2 style support as well, but for larger multi store retailers we only interact with your inhouse support team or your call center.
We provide a number of resources and automatic diagnostic tools. Level 1 and 2 support teams should make use of these tools before contacting Fieldpine (tip, it can be faster.)
General Requirements & Expectations
A standard support contract is designed to provide "keep it running" type of support. It is not designed as a fully featured "do everything" service. Retailers want us to keep support costs low, so we cannot provide "full service". If you want full service support, please contact us directly.
There must be an abiliy for support staff to "remote in", using any remote desktop control program you wish. This can be enabled only when required, we dont require access without your knowledge. You are required to cover the cost of whichever program you chose to use. You are responsible for configuring the firewall or security devices.

A support contract does not entitle you to onsite visits, telephone calls, zoom (etc) meetings. If you wish to have a consultant call, this is available, but is charged seperately, it is not part of your support service. If a support technician does come onsite (sometimes is easier and quicker for us), they are there for a pre determined task, probably with limited time, they cannot help with other (often un-reported) issues, (and in fact are forbidden from changing anything other than what was pre-arranged).

Support contracts provide a level of insurance during a disaster. In these circumstances support becomes more of a "get it running" and "take load off the retailer/owner". Hopefully most customers will never see this facet of support. The value of this service is often way beyond your annual support fee. For example in the Christchurch earthquakes, we provided loan equipment, ran central systems, and even actually produced and posted monthly statement runs. Other times, we've been known to instantly fly support staff onsite when things are looking bad.

Requests for minor changes, or any enhancement should be sent in an email. Verbally listing enhancements to Fieldpine will mean they are not recorded. You are welcome to discuss them, but please make a written request or enter them online

Enhancements. Retailers constantly have requests for changes and enhancements, and you are welcome to send these suggestions and requests. If you do not wish to pay for a change, it can go in the enhancement queue for general selection. This service is available to all customers, but customers on support will receive more responsiveness to their requests.

Support is not a training line. Most retailers have slightly different system configurations and policies and procedures so we may not know your stores policies. If you are a new customer and did not have a trainer or training course, support cannot be used as a training line. We don't mind a few calls when the system is first installed. You are welcome to send an email or two, asking about how something is done - we know that support staff can often point you directly to the right place. In a similar vein, support cannot help train new staff members.

Fieldpine do not edit/alter your database or setup for general operation. You are responsible for maintaining any data and use of the system. Equally, please remember that retail systems are often creating legal documents and audits, we often cannot simply change something

We cannot help you with anything other than the Retail Systems. This includes operating system support or hardware support for retail devices, as most customers chose to use a local PC support company, which is generally faster response and better local service. We are happy for you to call us first to verify a sevice technician is required.

Please be brutally honest when you contact Support. We can solve problems quicker if you dont try and hide something, even if it is a malicious action.

Malicious actions and/or inaction are not covered under support. Essentially this means you cannot use support to fix everything. For examples, if you

Ignore warning messages about danger or required maintenance
Directly alter the database
Continue with faulty equipment or fail to contact service technicians when advised to do so.
Continue to use older versions of programs when advised to update.
Fail to disclose all relevant details to support in a timely manner.

Support staff cannot discuss some areas, such as fraud detection or security, with every staff member or store manager, unless we know that the person is authorised to know this information.

We apply a system of "rate limiting" for customers using support. Basically if you call too often, especially for avoidable actions, we reduce the amount of added value services, such as free enhancements. Equally if you call infrequently, you may find requests are dealt with rapidly, or a consultant will visit at no charge. This rate limiting does not apply in some circumstances such as where the system itself directly caused the fault.
Problems on Mobile Browser
If you are having problems with a mobile device, try these steps first
Try to bring up the same report or page on your backoffice systems. If it does not work on your backoffice systems, then contact Fieldpine and log a fault on the backoffice machine. This implies something is wrong generally.
Hard reboot (fully power off) the mobile device and optionally clear browser caches
If your errors are saying page cannot be displayed or other connection problems, contact your site or network administrators.
If the problem is something that behaves differently on a mobile device to elsewhere (eg font unreadable, images not displaying, alignment wrong) then send an email to Fieldpine support including device type, browser type, URL being used, version and if possible a screenshot of the issue.
Mobile Phones, iPads, Tablets and Web Browsers
Web browsers are used for many operations on Fieldpine retail. Your support contracts are typically for specific single computers and do not cover any mobile devices directly. If you wish to have full support for mobile devices please contact your site representative.
We do provide support for the web pages you use on these devices, just not the individual devices themselves or the network connectivity. We do not however support making every page work on any device, mobile devices are full of technical differences.
Ensure you know how to use the device and browser. We cannot answer questions about how to use a device itself. This includes extensions such as printing, if the device cannot print generally, our web pages are unlikely to be able to print either.
If the device has never worked, or cannot browse the general internet, you may like to contact your network admistrator first.
---
High Security and Controlled Access Sites
Fieldpine Development places all customer data onto a development, support and testing network that is not connected to the Internet. If your data is requested it will be stored and used in this environment. For secure sites we can generally solve problems remotely, however we cannot connect our development machines to any customer network. If you require higher levels of security and we require development level access to your data for some reason (very rare), then several options are available:
You can provide a horizontal snipet of data, containing just the rows needed for diagnosis. You are responsible for creating this extract.
You can obfusticate parts of your data in agreement with us.
You can request development engineers to work onsite. This will be chargeable time and will include setup time to build a clean development machines just for your environment.
You can supply data to us and have an observer in the room monitoring our actions. Data can be removed by your observer when we have finished.
If you require security clearance, background checks or other regulatory controls you are responsible for any costs. Devleopment staff may be located in, or travel to, New Zealand (primary), Australia, United Kingdom, Germany.
We will not export your data across any border without approval.
Fieldpine do use external contractors for parts of the code. However they never receive customer data unless approved. They also do not have any access to the development network