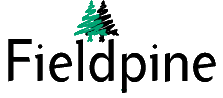 Library
All Articles
Common
Enhancements
Reference
PosGreen Messages
External Apps
Backblaze
Knowledge Base
Payment Surcharge
TEMP Files
Fractional Pricing
Receipts
Detailed Support Guides
Detailed support guides provide technically capable staff information on how to troubleshoot issues. These guides are not primarily intended for user level or front counter staff, they are aimed more at IT professionals, however you are welcome to use this information. These guides are not complete tutorials and may simply say "check the setting XYZ in fpos.ctl" without explaining how to do that. In general to use support guides you will need:
Proficiency with Windows generally, understand how to use explorer, event viewer, services, open a command prompt etc
An understanding of Fieldpine structure, and where to find things
How to enter quickcode and get into debug modes
Support Blog
Support blog provides a set of articles that summarise responses to selected questions to Fieldpine support. It can be a useful knowledge source to see what is possible and whats recently changed. Articles are marked with tags
| | |
| --- | --- |
| | Contains an explanation or clarification about a topic |
| | Minor changes were made to the code. These are typically things like adding another keyword or option. Small changes that might have eliminated the need for the question |
| | An enhancement was applied to the system based on customer request |
| | General release note. This indicates an article that isn't in direct response to a published customer query This tag is similar to "enhancement" above as both indicate code changes. |
Can I authorise more users to access my server from the internet
How to correct products without Physkey values?
Are Product Images available to Excel Pinboards?
How to deploy receipts formats to all my stores
Can I use my store server as a web server for my customers and the general public?
I am a franchisor and distribute product definitions to my franchisee stores. How to I debug what's happening if it isn't as I expect?
How should I mark products as "Freight" so that I can exclude them in various places?
Charge Account Reminders
How to FTP Purchase Orders to Suppliers?
I want another company to give my products away as part of a promotion
Where should I connect a Label Printer? Back office or front counter?
Microsoft Defender says my web site is a phishing site!
Improve Performance for Excel Pinboards
How to send supplier specific Purchase Order details
My Reports/Excel are slow today, why?
Where can I put Training Videos for other store owners to view? Can Fieldpine be used as a Web Server?
How to load special prices for Black Friday sales
Prompt and Control Receipts when picking eCommerce sales
Bulk Loading Customers and Accounts didn't load where expected
Capture Random Photographs
Can the date on Purchase Orders be altered
Different QR/Label Formats by store