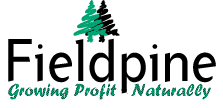 Support Material
Roadmaps

Troubleshooting guidelines for technical staff. Provides lists of checks and tests for problems you may encounter
Event Monitor

Technical events logged to our central support server.
Device Testing
Scanner Test

Test a scanner now to ensure correct setup
Network Test

Basic network level tests, including NAT timing
OCR Test
Test system setup for performing Optical Character Recognition by performing an end to end test
Sound Test

Verify Browser Support for Audio and computer speech
Other
Dealing With Support

Information on contacting and using Fieldpine Support (Requirements and Expectations)
Onsite Engineers

Quick links to information most often required by onsite computer professionals who are either installing or supporting Fieldpine Systems.
Need Documentation?

Want to request specific documentation, feel free to highlight an area