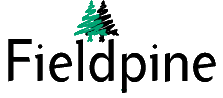 Library
All Articles
Common
Identify groups of customers
See what customers purchase most
Delete Customers
Understanding Reports
Maintaining Departments
Products
Barcodes
Loading Products
Product Fields
Shelf Labels
Manufacturing
Pricing
Overview
Create groups or bands of prices
Customers
Accounts
Marketing
Offer a discount coupon
Selling
Type a Sale
Display Messages
Questions
Working with Historic Sales
Track Serial Numbers
Stock Control
Manufacturing
Receive from scans
Advanced & Rare
Backdate Sales
Edit Historic Sales
Use Formulas
Working With Historic Sales
The Point of Sales keeps all sales forever at the head office level, unless specifically told to remove sales. However at the store or regional level sales data may be removed much sooner in order to keep systems small and fast.
A typical retail counter generating 500 sales per day, will generate 130,000 sales in a year, and 1.3 million sales over 10 years - which is a common legal requirement for which sales must be retained. Dealing with this historic volume means that everything pays the price of keeping this data. Even simple things like the time to perform a daily backup increase. For this reason, many store systems are configured to automatically archive old sales information, so they are no longer visible at the store level, only the head office level.
If you wish to see the sales at a counter you have several options
Go to your Head Office reporting system and find the sale in the reports. Head Office systems retain all salesNote 1
From any retail counter you can enter the quickcode "show all sales" and find the sale. This quickcode (which may be disabled in some environments) is designed to let store search for sales in the head office system. When found, the web page has simple links to download a copy of the sale to the lane or reprint it.
Note 1. Some Head Office systems are short term transactional systems, even though they contain data for all stores and regions. Often these also remove sales after a period, typically 3 to 5 years, and place them in a larger "Archive" database. If your head office database is using an archive database then a link will appear on the "stores" report page to take you to the archive database. Archive database information is not visible to stores via "show all sales" or any other means.
Counters


↔

Stores


↔

Head Office


→

Head Office Archive

Sales removed automatically. Typically somewhere in the 30 days to 3 years range. Controlled by Head Office
Sales removed automatically. Typically somewhere in the 1 to 5 years range. Controlled by Head Office
All Sales
(Except when an archive database is present)
All Sales
Archive databases are not commonly used, but when present they hold very old information